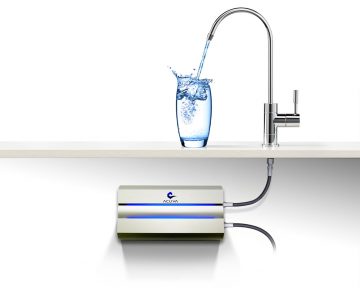 The HATCH founding company Acuva Technologies Inc. has closed a CDN$2.6M Series A financing with a syndicate of Canadian angel investors to deliver the Company's innovative drinking water purification systems to global consumers. "Acuva's water purification systems are quickly gaining traction in the North American recreational boat, RV and cottage markets as a viable alternative to environmentally-toxic […]
Scott Morgan is an Olympic gymnast and HATCH entrepreneur. The company he co-founded, Embrace Orthopaedics, is developing an unobtrusive brace designed to allow individuals to rehabilitate joint injuries while still engaging in the activities they love, without the joint pain. Read more about Scott and his Embrace co-founders in this article from the North Shore News.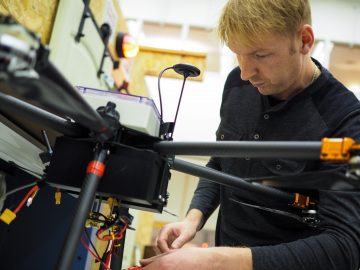 Eight new startups have joined HATCH, our incubator for UBC-affiliated technology ventures. Among the 2017/2018 cohort are ventures that offer: sensors and software to manage and prevent sports team injuries and promote team performance and success automated umbrella rentals, bike parking services, rapidly deployable, scalable solar energy systems artificial intelligence software for drone flight path planning, damage […]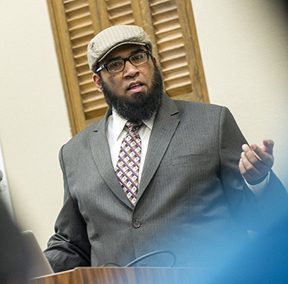 On November 8, 2017, IEEE Distinguished Lecturer, Dr. Samir Iqbal of the University of Texas-Rio Grande, gave a talk on "Nanotechology for Biosensing" in ICICS. Dr. Iqbal's work focuses on nanotechnology applications in solid-state sensors, developing novel nano-bio interfaces and cancer screening devices with high sensitivity and selectivity.
UBC Provost and VP Academic Andrew Szeri (third from left) visited the Microdermics team during his tour of HATCH in October 2017.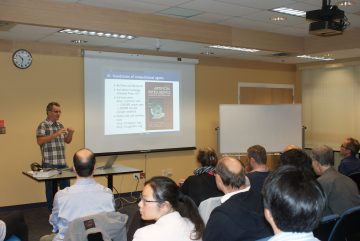 On October 10, 2017, ICICS hosted a workshop in Artificial Intelligence where 14 UBC researchers from across the campus delivered 3-minute talks to their colleagues about the use of artificial intelligence in their work.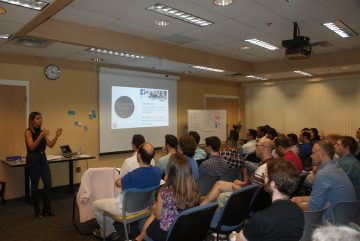 From September 5-15, 2017, ICICS, HATCH and e@UBC are hosting a series of morning training workshops for new and current HATCH venture teams. Expert speakers share their knowledge about team-building and company culture in week one, and sales in week two. e@UBC mentors consider these as the foundations upon which successful startup companies are built. […]
UBC is hosting the Consortium for Aerospace Research and Innovation in Canada (CARIC) National Forum from August 8-9. The goal of the Forum, partially supported by ICICS, is to generate innovative ideas and new collaborations among the various players in the Canadian aerospace industry, in relation to super-cluster funding. A number of topics will […]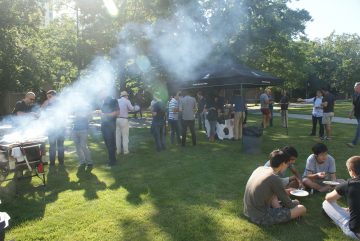 On June 28, startup ventures from e@UBC and HATCH met at a barbecue held outside the ICICS/CS building. This informal networking event gave the venture teams a chance to learn from one another's successes, and mistakes, as they move from idea to market launch.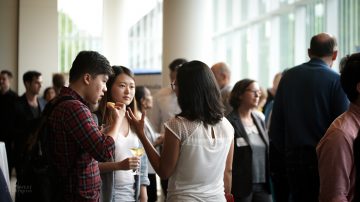 On June  8, 2017, ICICS and e@UBC teamed up to co-host a Venture Showcase in the UBC Alumni Centre. The event featured 22 ventures that have emerged recently from UBC's entrepreneurship support programs, including the HATCH tech startup incubator in the ICICS building. The Showcase displayed the success of UBC's increasingly mature innovation pipeline, from […]