Six of the companies from the original cohort of ventures graduated from HATCH at the end of June, cheered on by their peers and mentors. Acuva  Technologies, Microdermics,  Excelsense Technologies Corp., Illusense Inc., Sonic Incytes, and AnoMotion Interactive, Inc. will all be moving on to the next stage of bringing their innovations to market.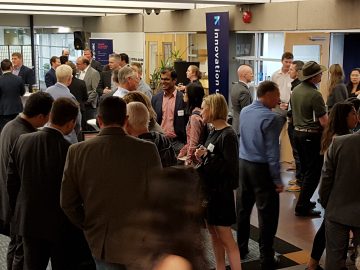 Selected HATCH ventures were on hand to discuss their ventures with attendees at the official launch of the new Innovation UBC hub at Robson Square on June 14.
Dr. Fausto Milletari from NVIDIA gave a talk in ICICS on June 14 on "Advancement and Trends in Medical Image Analysis Using Deep Learning." Fausto Milletari is a Senior Solutions Architect at NVIDIA and a Ph.D. graduate from the Technical University of Munich. His major research topic is the segmentation of medical images. The talk […]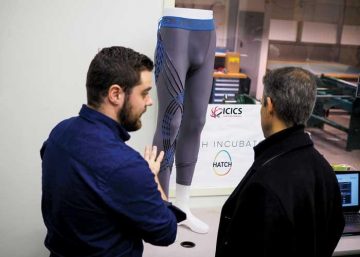 HATCH company Embrace Orthopaedics is one of 25 companies selected out of 700 applicants to participate in the MedTech Innovator 2018 Accelerate program in San Francisco. Representatives from the company will spend the week of June 18 in San Francisco at the MedTech Innovator Summit, where they will work with the other selected companies and […]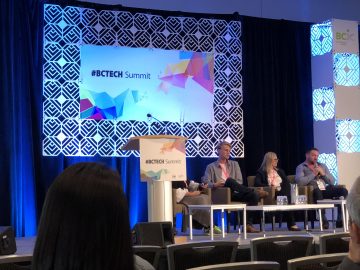 ICICS was well-represented at the this year's BCTECH Summit, held from May 14 –16 at the Vancouver Convention Centre. Technology leaders, industry executives, investors, senior government officials, researchers and students were among the roughly 9,000 attendees. ICICS Director Rob Rohling was on hand throughout the conference to discuss ICICS research clusters and HATCH with interested […]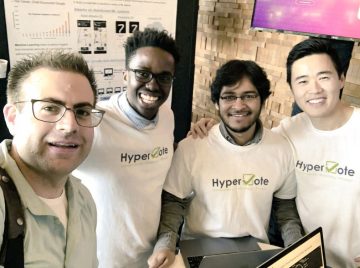 Students from ICICS research cluster Blockchain@UBC demonstrated their blockchain-based HyperVote online voting software on Global News at the 2018 BCTECH Summit.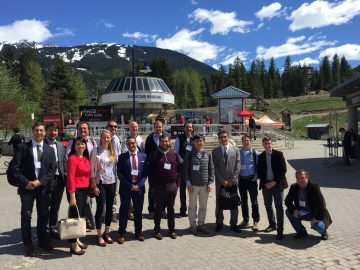 Under the leadership of ECE Professors John Madden, Karen Cheung and Konrad Walus, the Bionics@UBC ICICS research cluster brought together many of its international collaborators for a workshop entitled "Advanced Prosthetics and Soft Robotics"  at the 2018 Emerging Technologies Conference, held from May 9-11 in Whistler, BC. ET-CMOS (Emerging Technologies-Communications, Microsystems, Optoelectronics, Sensors)  is a conference dedicated […]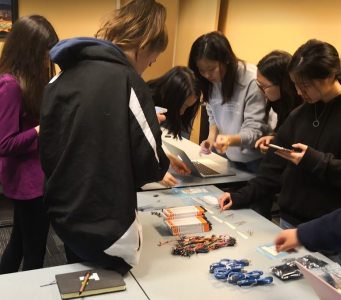 On Saturday, April 28, 20 high school and first-year university students (16 women, 4 men) participated in a Women in Tech workshop in ICICS led by two second-year biomedical engineering students. They wanted to see if they could build a heart-rate sensor from scratch. The group divided up into groups of 3-4, and within 4 hours had […]