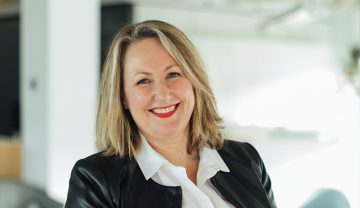 On April 18, the BC Tech Association's President and CEO Jill Tipping took time out of her busy schedule to tour HATCH. As the former VP Operations and CFO of Schneider Electric Solar, Jill knows the technology industry intimately, and is committed to growing the BC tech ecosystem. The BC Tech Association is a trade […]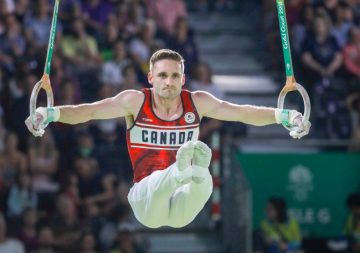 Scott Morgan, co-founder of the HATCH venture Embrace Orthopaedics, has won two silver medals in the team gymnastics competition and a bronze in rings at the 2018 Commonwealth Games, held in Australia from April 4-15. Morgan joined the Canadian national gymnastics team in 2011, and won gold medals in rings and vault, silver in floor, […]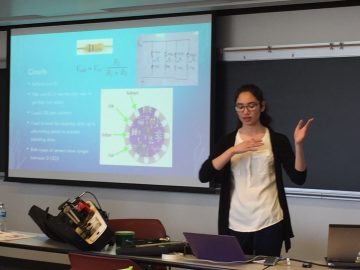 Chantelle Ko, a Bachelor of Arts students with double majors in Music and English, has won the Multidisciplinary Undergraduate Research Conference – Undergraduate Research Opportunities (MURC-URO) Award out of 250 entrants. Ko won for her work on a Touch Responsive Augmented Violin Interface System (TRAVIS), an augmented violin with two touch sensor strips attached to the […]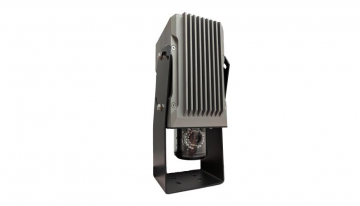 A self-cleaning camera developed by HATCH venture ExcelSense Technologies, has cut maintenance downtime at at a Canfor sawmill in northern BC by almost 60 per cent. By providing the ability to see a critical but previously invisible process on the worksite, the technology enabled millworkers to prevent a recurring clogging problem from developing on multiple occasions.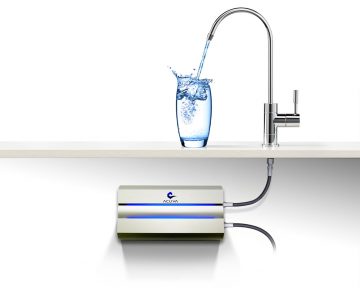 Acuva Technologies has been awarded a 2018 BCIC Ignite Award of $300,000 by the BC Innovation Council, one of four awards given to BC projects that have demonstrated the ability to succeed in environmental engineering, biotechnology, and agriculture.  Award criteria are based on commercial and technical viability as well as the ability to be market […]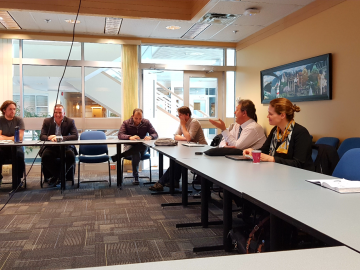 On March 14, HATCH ventures received invaluable advice from Lewis Coughlin, Consul and Trade Commissioner with the Seattle office of the Trade Commissioner Service of Global Affairs Canada, on securing investment from U.S. investors in the Pacific Northwest region.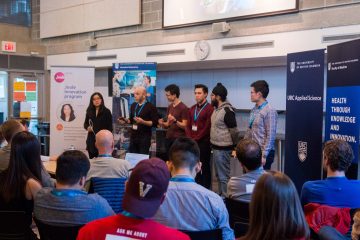 ICICS was a Silver Sponsor of this year's Hatching Health hackathon, aka The Great Hatch 2018, held from  March 2-4 in the Wayne and William White Engineering Design Centre at UBC. Fourteen multidisciplinary teams with expertise in engineering, data science, design, pharmacy, nursing, and medicine, from UBC, Emily Carr, SFU, Kwantlen Polytechnic University, and UAlberta, […]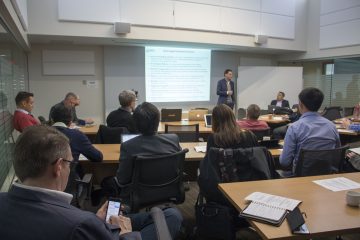 ICICS Director Rob Rohling travelled to UBC-Okanagan in late February with his counterparts from UBC-Vancouver's AMPEL (Advanced Materials and Process Engineering Laboratory), the Pulp and Paper Centre, and the Clean Energy Research Centre, to explore deepening existing research ties and forging new ones with UBC-O's School of Engineering. The five research clusters in the School […]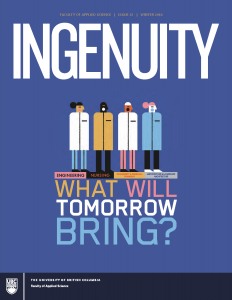 HATCH was featured in the Winter 2018 issue of Ingenuity magazine, published by UBC's Faculty of Applied Science.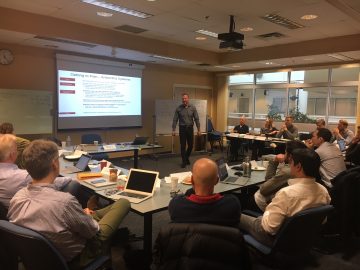 From February 21-23, entrepreneurship@UBC Managing Director Barry Yates led a series of workshops in ICICS for HATCH ventures on business development and sales. With over 25 years of entrepreneurial experience in a number of different sectors, Barry can speak with authority on these important topics.