Archives by date
You are browsing the site archives by date.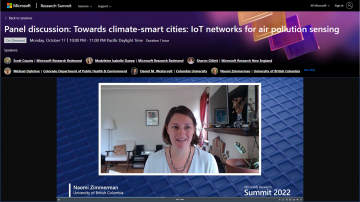 October 26, 2022
Dr Naomi Zimmerman of Mechanical Engineering is the lead on the "Intelligent Transportation Data Platform and Environmental Sensing for Sustainable Cities" research project supported by the UBC-Rogers Partnership.  She recently discussed her work at the Microsoft Research Summit, "Towards Climate-Smart Cities: IoT Networks for Air Pollution Sensing."
October 21, 2022
UBC is part of a 3-year, integrated research program funded by Wellcome Leap to reduce the incidence of stillbirths by one-half.
The 2022 Venture Showcase took place November 23 this year, in person at UBC Robson Square and online via live stream. The Venture Showcase featured teams from across the UBC innovation pipeline, ranging from up and coming 'Ones-to-Watch' teams at the outset of their journeys in incubation, 'Sneak-a-Peek' ventures who are in the middle of commercialization and […]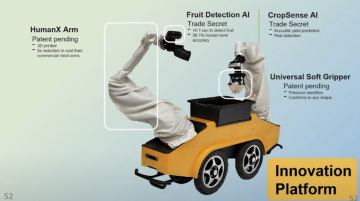 Several HATCH ventures are garnering international attention and awards, a testament to the training they receive in HATCH. One of this year's graduates, Neupeak, has developed compact autonomous intelligent fruit-picking robots with a seven-degrees-of-freedom robotic arm for harvesting strawberries, raspberries, blueberries and other fruit, night and day. The robot's AI system can also analyze the […]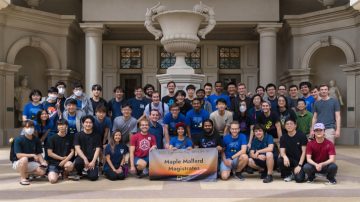 October 7, 2022
A student team from Computer Science led by Professor and ICICS member Robert Xiao joined forces with crews from Carnegie Mellon University and the startup Theori.io to win DEF CON 2022, the world's top cybersecurity competition.
Meet the professors, students and industry partners of Blockchain@UBC at the 2022 Blockchain@UBC Industry Night, the annual flagship event for industry engagement and community outreach. In this event, industry partners will showcase their collaboration with Blockchain@UBC professors, master and Ph.D. students, as well as develop new projects in areas such as blockchain engineering and ecosystem […]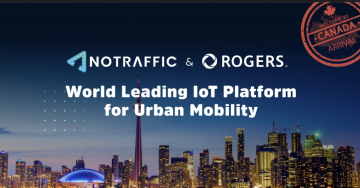 September 16, 2022
NoTraffic is teaming up with Rogers Communications to provide a 5G-based smart transportation platform to Canadian traffic agencies. The collaboration builds on the UBC-Rogers 5G Partnership.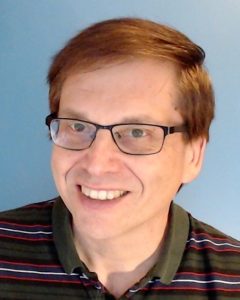 August 26, 2022
With wireless technologies become increasingly complex and urgent demand for wireless spectrum, ITU and URSI are looking to make more researchers and research consortia aware of these questions and encourage them to work together to contribute research results.