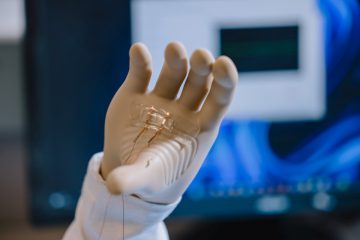 This story first appeared on the Faculty of Applied Science website ICICS Bionics Network co-lead John Madden is leading research on new soft piezoelectric materials that generate a voltage in response to pressure, with potential applications in artificial skin and other areas such as implants and drug release. His former student, Yuta Dobashi, who started the work as […]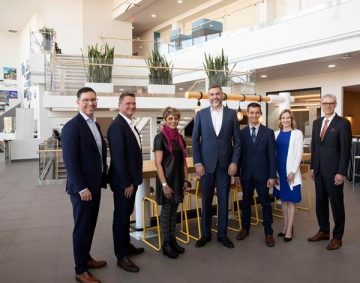 April 28, 2022
As Relationship Manager of the UBC-Rogers partnership on 5G research, ICICS Director Robert Rohling will contribute his knowledge of matching academic and industry needs in his role on the Advisory Council.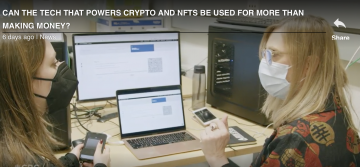 Dr. Vicki Lemieux, who leads the Blockchain@UBC ICICS research cluster, was featured in a recent CBC Vancouver TV story about blockchain technology. Dr. Lemieux discussed her team's work on a "Personal Health Wallet" that allows individuals to take control of their health records. The interview with Dr. Lemieux starts at 4:40 in this video from […]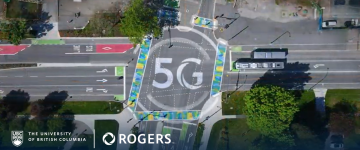 April 7, 2022
An article in Business in Vancouver includes a report on president and CEO of Rogers Communications, Tony Staffieri's, recent visit to UBC's Vancouver campus.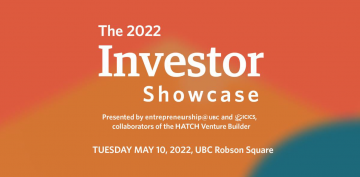 In a record breaking evening, the 2022 Investor Showcase welcomed over 650 attendees at UBC Robson Square and online to come out and support early-stage ventures building solutions to some of the most pressing problems the world faces today. Learn more about the evening and the ventures that pitched at the Showcase.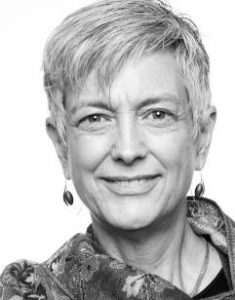 Dr. Karon MacLean of the UBC Computer Science (CS) Department has been appointed as a Canada Research Chair (CRC) in Interactive Human Systems Design, Tier 1 (senior) from the Canada Research Chairs program. Karon founded the ICICS-supported research cluster Designing for People (DFP), which provides a UBC-wide focal point for human-computer interaction research and training [read […]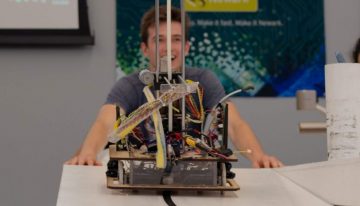 The Faculty of Applied Science (APSC) and the ICICS team behind HATCH are pleased to offer the 2022 APSC Summer Entrepreneurship Program (SEP). The program provides support to students and teams wishing to advance their ideas utilizing novel technologies or systems that could have an impact on the world. The program will also help teams […]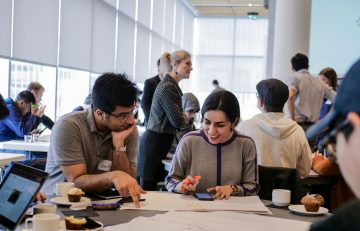 The new HATCH cohort of 14 teams is solving large-scale and wide-ranging problems across climate, human health and social impact, whilst creating new markets and applications for technologies and innovation. Learn more about the Venture Builder Program and the new cohort.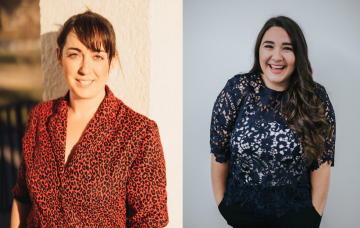 Isolation, the perpetual threat of illness, and supply chain disruptions in the third year of the pandemic, compounded by the ominous portent of severe weather events, can challenge the optimism of even the most glass half-full people. But not some of the entrepreneurs coming out of the HATCH startup accelerator at UBC. Six years […]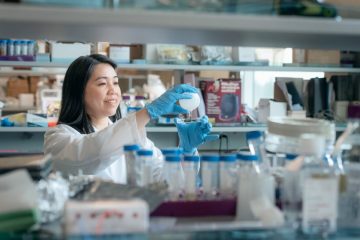 [This story originally appeared on the Faculty of Applied Science website] A key challenge in treating traumatic spinal cord injury (SCI) — the kind caused by impact from a car crash, a fall, a sporting activity or a violent act — is repairing the gap that is formed when the spine is broken. This gap, […]