Dr. Rabab Ward, Professor Emerita in Electrical and Computer Engineering, has been elected as a Foreign Member of the U.S. National Academy of Engineering. Professor Ward is one of only 18 new international members elected in 2020. Election to the National Academy of Engineering is among the highest professional distinctions accorded to an engineer.  Academy […]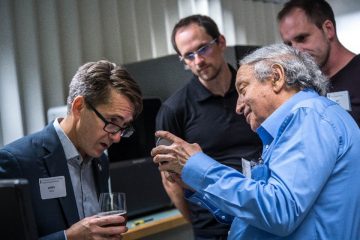 Many UBC tech-based startups progress through entrepreneurship@UBC (e@UBC) intake programs and graduate to the HATCH accelerator in the Institute for Computing, Information and Cognitive Systems (ICICS). There they receive the mentorship, intern support, and investor access that helps them succeed. Now, thanks to the support of donors, they can refine their prototypes in a fully […]

In January 2020, the ICICS research cluster Blockchain@UBC launched the Blockchain@UBC Graduate Training Pathway, funded by the NSERC CREATE program. This two-year, non-degree multidisciplinary training program offers existing master's and doctoral students personalized learning in the blockchain field. The initial cohort of students hails from engineering, computer science, business, publc policy, and archival and information […]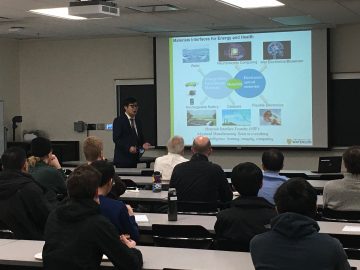 ICICS and the Clean Energy Research Centre co-hosted a talk by Professor Yimin Wu of the University of Waterloo's Institute for Nanotechnology on December 9. Professor Wu described novel techniques pioneered in his lab that combine X-ray and Transmission Electron Microscopy (TEM) to understand  2-dimensional materials such as graphene at the atomic level, then modify […]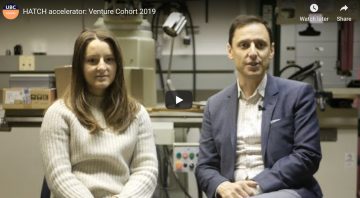 The newest cohort of ventures joined HATCH in 2019. Here the founders describe some of the problems they are trying to solve.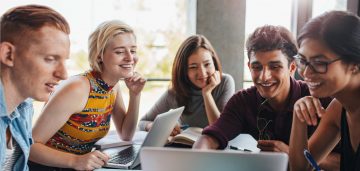 UBC and Rogers Communications have partnered to set up the first 5G smart campus in Canada. As part of this partnership, Rogers, working with UBC, Ericsson and MobiledgeX, hosted a 5G and Multi-access Edge Compute (MEC) codeathon in ICICS on October 25 and 26. UBC's best and brightest Computer Science and Engineering students were invited […]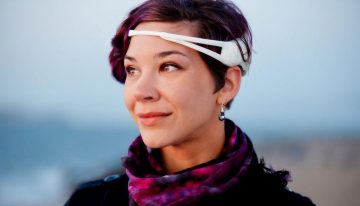 Investigators in the ICICS Biomedical Imaging and Artificial Intelligence (BMIAI) research cluster have developed a technique to account for the variability in EEG signals of people with epilepsy, for automatic detection of seizures that might not otherwise be apparent. The team, led by electrical and computer engineering professors Rabab Ward and Jane Wang, is based […]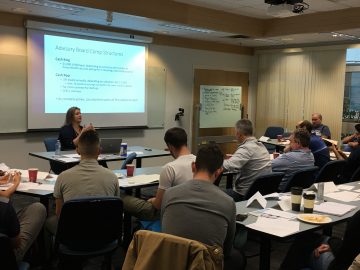 New HATCH ventures participated in a week-long series of workshops from September 9-13 in ICICS, designed to help them grow their business. Seasoned veterans presented on a range of topics from team leadership, culture, and recruitment, to messaging and pitching. Ventures emerged at the end of the week weary but wiser.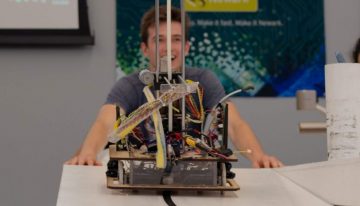 Graduates of UBC's Engineering Physics program have a disproportionate influence on the tech innovation scene in Vancouver and beyond. Here's why.

The ICICS research cluster Blockchain@UBC held its annual Summer Institute from May 27-June 10. Two weeks of training sessions culminated in a two-day "Blockathon" on June 8-9, followed by the Blockchain@UBC Annual Conference on June 10. At the close of the conference, UBC Faculty of Applied Science Associate Dean Walter Merida announced that Canada's first […]